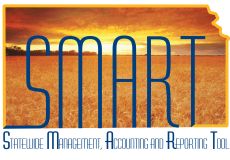 DATE
April 4, 2011
Module
PO
Subject

Hot Topic! PO Close Batch Process

The PO Close batch process ran to success this pastweekend. 

The PO Close monthly batch process started on Saturday, April 2, 2011 at 6:00 PM.  This process was still running early Sunday morning which means that the Last Activity Date on the PO is Sunday, April 3, 2011. 

 

It is recommended that you run the

KS_PO_CLOSED_POS query to identify if there were POs closed that need to be re-opened.  To run this query, you will need to know the last activity date on the closed POs.  A solutions article (708) has been created to list all the PO Close Dates. 

Here is a list of the close dates so far:

10/02/2010
12/05/2010
04/03/2011

 

The solutions article (708) will be updated monthly with the new close date.

 

If you need to re-open a PO, please submit a help desk ticket.