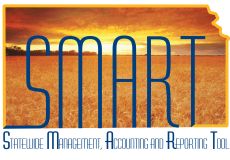 DATE
July 26, 2011
Module
AP/Ar
Subject
Hot Topic! Division of Printing Deposit ID Numbers.
TOPIC: Division of Printing Interfunds

The Division of Printing has requested that the following message be sent to all state agencies:

Effective July 1, 2011, the Division of Printing will no longer send e-mail notices to agencies when Interfund Vouchers are entered in SMART for completed printing jobs. These are generally added once each week, but can also be added more frequently when necessary.

Deposit ID's for the Division of Printing are now entered in SMART using the following numbering scheme:

12 first two characters indicate the fiscal year in which the printing job is billed. This will change each year.
PRT next three characters indicate that this is a printing interfund (rather than DISC, DFM, etc). This value will not change.
99999 last five characters identify the specific Division of Printing job number for which you are being billed. This will change on each unique deposit.

Agencies can locate Division of Printing Interfunds for which a voucher must be associated to the interfund by using the Search capabilities on the Interfund Details Page (Accounts Payable > Interfund Details OR Accounts Receivable > Interfund Details). Enter '12PRT' (FY 12 PRINTING) in the Deposit ID field, your agency Business Unit number in the Customer ID field, and select search. This will return a list of your interfunds for the Division of Printing in FY 12. You can apply additional search criteria if desired to limit the items returned in the search results.

Questions should be directed to Silvia Fairbank at 785-296-2197, or Silvia.fairbank@print.ks.gov.