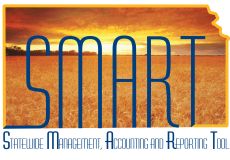 DATE
July 27, 2012
Module
PO
Subject
Staples Orders

The SMART team received the first Service Desk ticket concerning agencies not receiving their Staples orders on Thursday morning. We've been in communication with Staples and we have discovered that an incorrect URL had been entered behind the scenes in SMART. The issue appears to have started on July 23rd at 9:30 AM and has been corrected as of July 27th at 9:30 AM.

To address the POs that had not reached Staples, the SMART team will be re-dispatching the Staples POs in the attached list. If your agency has contacted Staples directly concerning missing orders, the PO is included on the attached list and Staples has manually processed your request, please do the following:

Wait until after 2:30 PM before taking any action.
Contact Staples (1-888-238-6329) and request that the duplicate purchase order be canceled.