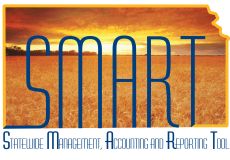 DATE
August 7, 2012
Module
PO
Subject
Follow-up - Staples Orders

Effective immediately, do not change the dispatch method for Staples orders. As of today at 1:20 PM Staples Purchase orders should retain the "EDX" dispatch method.

It appears that during the time period from July 27th through August 3rd some of the POs successfully made it to Staples production environment but some of the POs continued to be sent to Staples test environment. Our tech team believes this was due to a cache issue on one of our servers. The cache had not been cleared and as a result the Staples test environment URL was still being picked up on a random basis.

We have cleared the cache on the server and at this point we anticipate all Staples orders dispatched using the "EDX" dispatch method will reach Staples production environment. We've reached out to Staples to help monitor this situation.

If you have a staples order dispatched between June 22, 2012 and today (8/6/2012) at 1:20 PM and you have not received your order, please do one of the following:

Either phone or fax your requests to Staples; OR
Enter a Change Order on the PO to trigger re-approval (ie. change the Due Date), be sure the Dispatch Method is "EDX", re-approve to PO and allow the system to re-dispatch the PO.

Staples has provided the attached listing of POs that went to their test environment instead of their production environment for the time frame July 27th through August 3rd.