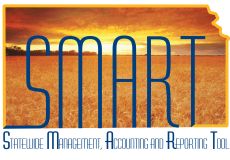 DATE
November 5, 2012
Module
PO
Subject
Error messages when entering Requisitions

Several Agencies have reported error messages when trying to enter requisitions, both regular requisitions and Staples requisitions.

Friday afternoon the SMART team migrated a modification into SMART to allow the Central Purchasing Administrators to manage the Prior Authorization codes in SMART. This modification had an impact on the Requisition entry page; however, end users will not notice any differences as far as data entry is concerned. Because a modification was made, we recommend clearing the cache on the end user's browser to avoid receiving error messages when trying to enter requisitions.

If error messages are received after the cache is cleared on the browser, please submit a SMART Service Desk ticket and be sure to indicate that the cache has been cleared and the issue persists.