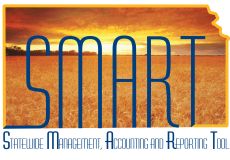 DATE
December 5, 2012
Module
PO
Subject
New PO Query and 2 New PO Job Aids

New Query

KS_PO_PCRD_STTS_EMPLID: This query is designed to identify those P-Card transactions, by Emplid and Billing Date range, which have a status other than "Closed". The query provides information at the "Distribution Line" level so that chartfield information is included in the results.

New Job Aids

Using the KS_PO_PCRD_STTS job aid [http://www.da.ks.gov/smart/Training/BYRDFLT%20Buyer%20ID%20Job%20Aid.doc]: This document provides more detailed information about the new query including the parameters used for this query.

BYRDFLT Buyer ID job aid [http://www.da.ks.gov/smart/Training/Using%20the%20KS_PO_PCRD_STTS_EMPLID%20query.doc]: Starting Thursday, December 6, 2012, agencies may see the Buyer Id "BYRDFLT" appear on their purchase orders. This job aid provides an explanation as to why this happens, what agencies can do to prevent it from happening and the steps taken once the "BYRDFLT" buyer ID appears on a purchase order.