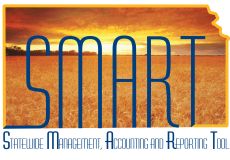 MESSAGE 072110-01

DATE
July 21, 2010
AUTHOR
Accounts Payable
Subject
Workaround for System Timeout When Opening a Voucher With More than 1,000 Distribution Lines

Message Text: SMART will time out when an end-user attempts to open a voucher consisting of more than 1,000 distribution lines.

As a workaround, Central Accounts and Reports staff will maintain the vouchers. Please follow this process:

Have your agency's SMART Help Desk Contact or Liaison open a Help Desk ticket.
Enter "Voucher Maintenance" in the ticket's Subject Line
Set the "Group" to "AP Analysts"
Set the "Technician" to "Randy Kennedy"
Set the "Level" to "Tier 2"
Set the "Priority" to "Medium"