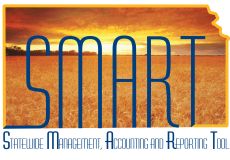 MESSAGE 072810-01

DATE
July 28, 2010
AUTHOR
Purchasing
Subject
Additional Information for Workarounds for IE8 Issues with Staples Purchases

Message Text: Update on use of the SMART Punch out to Staples:

Previously the SMART team in conjunction with staff from DISC had recommended foregoing the use of Internet Explorer v8 and using Mozilla's Firefox 3.6 browser. There was concern with this recommendation because some agencies have put in place software standards in regards to browsers.

At this time based on a recommendation from the Security Managers Group, the SMART team and DISC would like to communicate that SMART works with the following browsers (in alphabetical order):

Internet Explorer v7
Internet Explorer v8 with adjustments to the internet settings to allow the desired sites
Mozilla's Firefox 3.6

We apologize for this on-going confusion and continue to work with Staples on a preferred resolution.