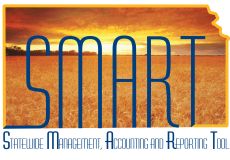 MESSAGE080210-01

DATE
August 2, 2010
AUTHOR
General Ledger
Subject
Month End Processing Information

Message Text: As happened in STARS, SMART will have one day of concurrent processing each month. On the first business day of a new month, both the current and prior month will be open for business. Today, both July and August are open. We will close July prior to opening SMART for end-users tomorrow, Tuesday, August 3. In order for July transactions to be reflected in the proper accounting period, they must be successfully edited, budget-checked, and approved prior to Close-of-Business today. A checklist is available on the SMART Training Resources webpage http://da.ks.gov/smart/Training/JobAid_GLMonth-EndClst_20100802.doc Please refer to this checklist for instructions on how to look for transactions that have not successfully made it through all of the SMART processes. If you are keying AP vouchers or GL Journals today, you will need to change the Accounting Date or Journal Date to 7/31/10 in order for those transactions to be posted in the month of July.

Any vouchers or deposits with a July date that are not pushed all the way through the process before Close-of-Business today will be posted in the August accounting period (or in the month in which they are successfully edited, budget-checked, and approved) in the General Ledger module. The date on the transaction and the subsidiary ledger will reflect the July accounting period.