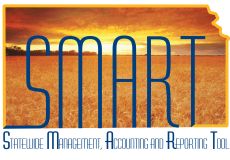 MESSAGE 080610-01

DATE
August 6, 2010
AUTHOR
Purchasing
Subject
PO Dispatch Updates

Message Text: Previously the SMART team informed you of a problem with PO dispatch to long distance numbers when faxing. This issue appears to be resolved, so you may resume including long distance fax numbers on the Merkur Delivery Information page.


REMEMBER – if you have the SMART Security Role of a buyer, it is your responsibility to ALWAYS check the Merkur Delivery Information page when dispatching by fax or e-mail. If a destination does not populate from the vendor file, it is the buyer's responsibility to add the destination. If you wish to have the PO redispatched, you must also add a new destination row and include the destination address. Once that has been added and saved, you may log a help desk ticket and request that the PO be redispatched.

If you are doing a PO change order, SMART will add a new destination on the Merkur Delivery Information page. If there is no e-mail or fax on the vendor file, this destination will be blank. The buyer MUST check to validate this information and change or add the destination as necessary in order to successfully dispatch the PO.