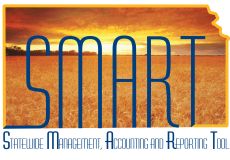 MESSAGE 081210-01

DATE
August 12, 2010
AUTHOR
Finance
Subject
Information About Late-Running Nightly Batches

Message Text: When nightly batch cycles run late (past 7 a.m. on a business day), we will run the daily batch jobs until the nightly batch jobs are complete. INF44 (Inbound Deposit Upload) is an exception, and will process at 11 a.m. and 2 p.m.

Delay in the completion of nightly batch does not preclude the processing of transactions in SMART. While SMART's nightly batch jobs run during business hours, you may not see some information or transactions from the previous day. Please wait until we notify you the batch jobs have completed before logging tickets with the SMART Help Desk about missing transactions. In addition, we continue to ask that you not schedule any on-line SMART reports to run until you receive notification the nightly batch cycle has finished.