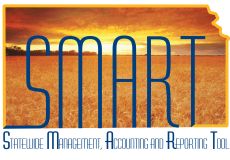 MESSAGE 082610-01

DATE
August 26, 2010
AUTHOR
Finance
Subject
Month-End Checklists Available for AP, AR, AM, GL, and PO

Message Text:

The SMART Team published several month-end checklists to its website. We hope these checklists are useful to you as you prepare to complete your monthly financial activities for various SMART modules. You can access them on the SMART Training Resources page at http://da.ks.gov/smart/Training/CourseMaterials/WBT/resources.html


You will find checklists for Accounts Payable, Accounts Receivable, Asset Management, General Ledger, and Purchasing. They are located about halfway down the page, under the heading "Month-End Checklists."

If you have any questions or concerns, please log a ticket with the SMART Help Desk at https://dahelpdesk.ks.gov/HomePage.do You may also call the Help Desk at 785.368.8000, Option 2, with any questions.