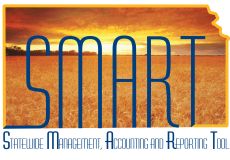 MESSAGE 090310-01

DATE
September 3, 2010
AUTHOR
SMART Team
Subject
SMART Hours of Operation Expanded to Saturdays

Message Text: The SMART Team is pleased to announce the hours of operations that agency end-users have access to SMART are being extended.


Effective this Saturday, September 4 agency end-users will have access to SMART during the hours of 7:00 a.m. to 6:00 p.m., making SMART available to agency end-users Monday through Saturday, 7:00 a.m. to 6:00 p.m. each day
The SMART Team is updating all agency end-user security access to include Saturday access

Please note that although SMART will be available for end-users to perform entries and run reports:


No daily batch jobs will run on Saturdays
No nightly batch jobs will run on Saturday night
The SMART Functional & Technical support teams will not available on Saturdays
The SMART Help Desk Hours of Operation will not change. However, Agency Help Desk Contacts and Liaisons may continue to log Help Desk Tickets on their agencies' behalf anytime through the online SMART Help Desk software at https://dahelpdesk.ks.gov/HomePage.do

We are pleased to be able to offer agencies these expanded SMART operating hours.